In Sedona, Village of Oak Creek,...
...and the Verde Valley since 2014.
Home Watch and Handyman Service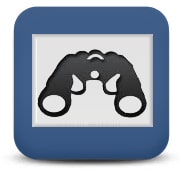 You'll have peace of mind while we take care of your property. We are professionals and provide a complete home watch and maintenance service. Read more…
On the exterior we will check the outside appearance of landscape, house and any adjoining building and remove flyers, newspapers,  leaflets etc. Read more…
Keeping your house maintained is important not only for your own comfort and safety, but also for keeping or even increasing the value of your home. Read more…
"Joe, you are a wonderful gentleman to work with and your integrity is one of your best traits.  I truly enjoyed working with you and knowing you over the past few years.  I have to say that I never felt the home was in better hands than when it was in yours.  We wish you much success in all your future endeavours.  
All the best and take good care. "
Christina Luis
"Joe is always on time, works very precise and accurate. He always works in his client's best interest."
Masti Baroni
"There is something about the German approach… It is the reliability and straight talk that I enjoy with Joe.
No surprises. He always stays within the budget and tells you what can be done and how."
Matt Schaefer
"Thank you, Joe.
I really appreciated your smooth, helpful, fuss-free service."
Chris Leishman
"Please use this email as my highest reference for J T Home Watch. We are very pleased with your service but more importantly with your character and trustworthiness. We feel very secure giving you access to our home. I would be willing to discuss this if anyone wishes. When there was an issue you handled it professionally and quickly. We could not be happier with your service."
James A. Strassman
"Joe Tielitz recently completed tearing down my old deck then building a new one along the back of my house. He was obviously a very knowledgeable, experienced and skilled workman exhibiting thoroughness, a great attention to detail and impressive problem solving skills. My new deck is well built and beautiful. I would highly recommend him to anyone."
Margaret Anderson
"JT HomeWatch not only cares for my home like a Guardian Angel whilst I am away, I locked myself out of house and the key was delivered within 1/2 hour.
The best of the best service. Highly trusted. "
L. Dorcey
"Joe provides both home watch and handyman services for us and we could not be happier with the quality of his work. Joe is prompt, reliable, detail oriented and experienced.
Joe knows how to detect problems and take corrective action and has relationships with highly qualified service people if he cannot handle the work himself. We know our home is safe and sound with Joe on the job. "
Chris and Susan
"We trust our Sedona home with JT Homewatch Service for 6 months each year, and we are confident that they will do a great job of keeping tabs on things while we are away. The service is totally reliable and comprehensive, and we recommend them without hesitation. "
Tom Likens
"Home Watch is defined as a visual inspection of a home or property, looking for obvious issues."