When you take off… …I take care.
You'll have peace of mind while I take care of your property.
I provide a professional and complete home watch and maintenance service for both the exterior and the interior of your most valuable asset – your home.
My service is friendly, prompt and effective. It's perfect for those on vacation, have a second home, and for realtors and brokers who need a property maintained. You are protected – my service is bonded & insured.
You can travel now or leave your second home and not have to worry about unwanted surprises or maintenance issues when you return. I am your eyes and ears while you are away.
The Advantage of Using JT Home Watch Services
My commitment is to listen to you, and then tailor the service to just the amount and type of care you need and want for your home. We will conduct a thorough check so we know what is happening, and deal with whatever needs attention in a timely manner.
Because of my background I am familiar with the kinds of things that can go wrong. You can relax, knowing someone who is knowledgeable, trustworthy and reliable is caring for your property. I have a commitment to excellence and enjoy the responsibility of being in charge of every detail of my business. My business is bonded and insured to protect your and our best interests.
Your advantage is that I am a professional handyman with over 40 of years' experience in building and remodeling – – I accomplish time sensitive repairs immediately. Regular maintenance of your property can be achieved without the need to hire or babysit outside services.
This reduces not only costs but also security concerns. However, when specialized attention is needed I have a trustworthy network of professionals of all trades who would be personally supervised by me (air conditioning & heating, landscaping, electricity, plumbing) on standby.
What I do outside:
I will check your property as often as you prefer.
Upon arrival, I first check the appearance and cleanliness of the grounds and the house. If wanted, I will take care  of any dirt or refuse that has gathered, so that the property appears clean and well kept.
I make sure all doors and windows are locked and secure, and check for signs of forced entry or vandalism.
I do a visual check for pests, insects and rodents. I then check the house and adjoining buildings for any damage or leaks, and check the breaker box. I will notify you if something needs to be done or repaired.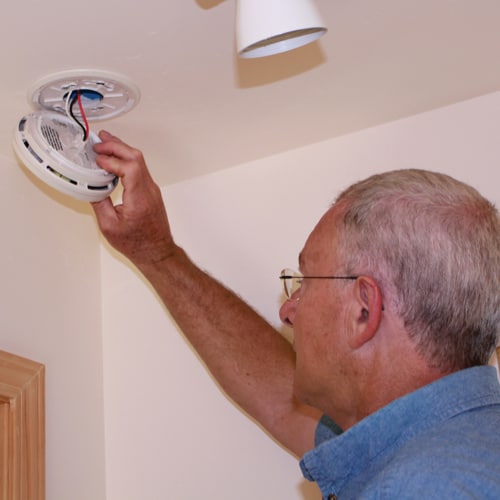 What I do inside:
Every single room gets inspected for leaks, signs of rodents or other pests and mildew. If necessary I air out the entire house. Plants get watered as requested. I check whether the HVAC is functioning and the thermostats are set correctly.
When I leave, I securely lock the windows, doors, and gate (set alarm system if existing).
After each inspection I send you a detailed report.